Carmichael 7th. fastest overall after first day of testing:
Sorry to be a realist but practice times don't mean squat at Daytona or Talladega. That is all about what pack you are in, and what position in the pack you are in as well.
Testing at Daytona and Talladega is 90% car, 10% driver. Ask anyone who has driven there.
Go Ricky…
Having had the pleasure of spending some time with Ricky and his family, I got to know him in a more personal way than just reading about him.
Ricky is special. he is never too busy for his fans. Especially children.
He also has a determination to win…to be the best at what he does. in time i think his name will be as synonymous with auto racing as it was with motorcycles.I pray Ricky has a safe and successful year. he deserves it.
it isnt about $ with RC… it is about determination. his determination in cycles is what made him wealthy… his way with people helped make him popular. if you met him, you would meet a real down to earth, fun, warm, friendly guy… not a snob too good for his fans.
Good luck to RC and his team… i feel lucky to have had the time i had with Rick and his crew and family… i believe in him…
carolwicks aka OZZIE
The rationale from the Carmichael naysayers on this board never ceases to amaze me when someone posts something positive about him that's happening in the 4-wheel, roundy-round world.
Yeah, I too have heard, witnessed many times (and also agree) that ?Testing at Daytona and Talladega is 90% car, 10% driver? and ?practice times don't mean squat at Daytona or Talladega. That is all about what pack you are in, and what position in the pack you are in as well?.
Never mind that he has the following accolades in his first year in the Busch East Series:
? Finished 5th in his first Busch race ever at the storied Greenville-Pickens Half-Mile. (150 Laps, 4/19/08)
? Qualified on pole in his 3rd Busch race ever. (South Boston Speedway, 5/31/08)
? Finished top ten (9th) in his first time on a road course. (Watkins Glen, NASCAR Camping World East 125, 6/08/08).
? Was spun by another car with 10 to go while running in eighth position in his second time ever on a road course. Restarted dead last and came back to take the checkered in twelfth position. (Lime Rock Park, Lakeville, Conn., 8/16/08).
? Finished 6th in points in his first season in the Busch East Series.
? Voted Most Popular Driver of the Year at the Busch East Series Banquet. (For the first time, voting was done online through NASCAR.com and NASCARHomeTracks.com. More than 22,000 votes were cast for the NASCAR Camping World Series East Most Popular Driver Award.)
Oh wait, that?s right, there must have been some sort of mystical, magical phenomenon (more than likely caused by money, huh?) behind these accomplishments other than admitting the possibility that the guy might have a modicum of natural talent.
CW and I are normally light years apart in the political arena however, I know Carmichael personally and she?s on the money here.
Oh, I know what?s coming after this; ?What has he won in a stock car???.?I saw him on Florida short tracks and he never showed me anything??.?He didn?t come up the hard way on the short tracks??.?hate to see someone like that get ?the break? when other hard-working, talented short track racers that don?t have the funding get passed by??.blah, blah, blah.
You know what? I agree with all that. However, none of that takes away from this man?s natural talent and his drive to accomplish what he sets out to accomplish.
Didn?t come up the hard way you say? This man has had nothing given to him before he started having his success, he worked for everything he accomplished the hard way in the 2-wheel world. I do not know many athletes of this caliber; however I do know that this man has been training extensively and relentlessly since he was four years old. His training through his Motocross and Supercross heyday would make most racers, in any series, cry uncle.
I realize these comments will fall on deaf ears to the RC naysayers, so here?s a trivia question for the Florida Short Track experts here.
Carmichael recently petitioned NASCAR (thru KHI) for permission to use his celebrated number 4 on his truck in the 2009 NASCAR Truck Series. The same number he?s run through-out his two-wheeled career, since he was four years old. Even bypassing the use of the coveted #1 plate issued by the AMA for all the years he was number 1, instead preferring to stay with his original number 4.
Where did he get that number in the beginning?
I would say he got the number from his Uncle FOUR!!!
Ding…Ding…Ding…Ding…and we have a winner! :huepfen024:
This from another racer who deserves reverence for his contribution to Florida's short track racing history!
(Thanks Leroy)
RC doesnt need defending…
There is no reason for us to defend Ricky. he has proven himself many times over.
He has the most flawless reputation in cycle racing and earning a good rep in auto racing… he did not get that because he had money… he got it because he is not only an exceptional athlete but an exceptional human being…
i have friends all over the country and i have emailed info about RC to them. ALL of them say the same thing. that i am so lucky to have met Ricky and gotten to know him a little. my brother is a pro motorcross racer in Riverside California and he has more respect for Ricky than any other cycle racer. they all agree about his integrity and personality.
so let some of these people say what they want… it doesnt matter at all…
obviously he has impressed the right people…
i think people just write that stuff to get us riled up! rofllllll it works!
HEY RICKY!!! stop it! hahaha just kiddin!
OZZIE aka carolwicks
I agree that testing at Daytona or Talldega are 90% car and 10% driver; if you have a top-notch driver.
I have no issues with Ricky I just pointed out the fact that practice times are not an indication of how good the driver is at super speedways.
Go Joey Coulter and the rest of the FASTKIDS!!!
#5c Joey Coulter from Miami Springs FL driving for Bobby Gerhart Racing .
Another FASTKIDS on his way to the TOP NASCAR. Joey Lagano was also there. I talked to Marc Davis from Joe Gibbs Racing and he's looking good for 2009 in a Camper World Trucks. Plus Blake Koch will drive for Richard Childress Racing!!! Man were we lucking to have these young people racer in FASTKIDS and FASTRUCK Pro's. Just wait the future is BRING for FASTRUCK's two divisons.
Dang proud of all of you.
Bobby Diehl:huepfen024:
I'd love to know how these kids, and in particular Allie Owens, come up with these sponsors/benefactors/money angels that put up $75k to get them those ARCA rides at Daytona.
More power to them I guess, but I just don't get it.
Joey & Ricky !!!
You show these guys how the cow ate the cabbage!!!
YAHOOOOOOOOOOOO !!! Be safe and Merry Christmas to you and those you love…
carolwicks aka OZZIE
The thing is that most local racers DON'T get it. It takes a lot of hard work and talent to get these sponsors. In Alli Owens case, she does much more for her sponsors than just race a car. She speaks at conventions and trade shows motivating young people to enter the electrical field. She travels all over the country visiting high schools and technical schools to recruit students most of the time taking her racecar with her. This only scratches the surface of what she does. At 13 years old she would ride her bicycle up and down US1 in Daytona stopping at businesses asking for sponsorship.
Most everyone that I see on race nights at NSS and going to stay right there racing because they have neither the determination, dedication or talent to do anything else. Yes there are many good drivers around but just like on a super speedway the driving is only 10% of what it takes. That's why there are good drivers that are past over and others make it.
By the way, it's approx. $75k per race in ARCA. Multiply that by 21 races.
Just to clarify something.
in single car runs, Ricky Carmichael was 15th fastest overall. Joey Lagano was 8th fastest and Alli Owens was 6th fastest overall. She was also the fastest Toyota over the 3 days in single car runs.
In drafting practice Ricky Carmichael was 17th fastest overall and Alli Owens was 13th fastest.
Click the following link to see all the ARCA stats from the test.
http://www.arcaracing.com/news.cfm?contentid=7488
I wish Alli, Ricky, Joey and all the rest of the ARCA drivers the best.
[QUOTE=JackTripper;19959]I'd love to know how these kids, and in particular Allie Owens, come up with these sponsors/benefactors/money angels that put up $75k to get them those ARCA rides at Daytona.
More power to them I guess, but I just don't get it.[/QUOTE]
Walt,
No doubt Ali Owens earns her keep by working for her sponsors. That is the way of the world right now. Obviously many of us lament the days when it was the winning drivers that went on to the next level, when talent and determination meant more than salesmanship, race or gender.
She is playing the game using the modern rules and succeeding at it, I can't fault her for that.
With this being a Fl racing forum I was wondering why Patrick Sheltra has not been talked about he had the fastest speed overall from the three day test.
He is from Indiantown Fl.
Carmichael is going truck racing next year at least for a limited schedule.
He has hinted on a sponsor saying "they have been good to me in the past"
SO I DONT KNOW WHO THAT COULD POSSIBLY BE…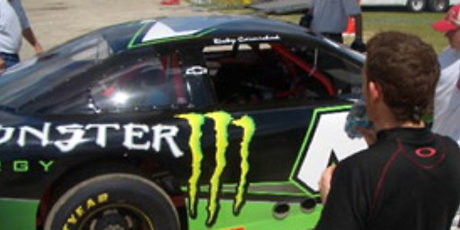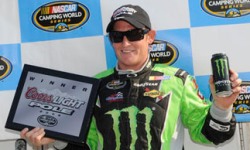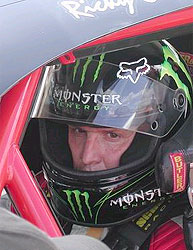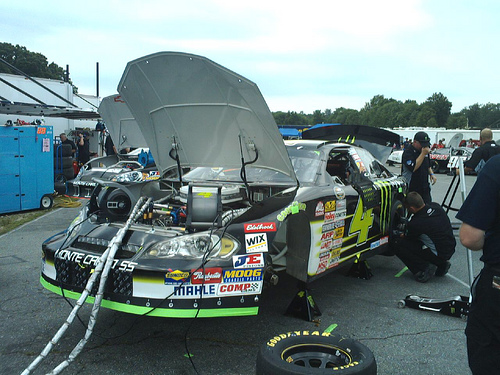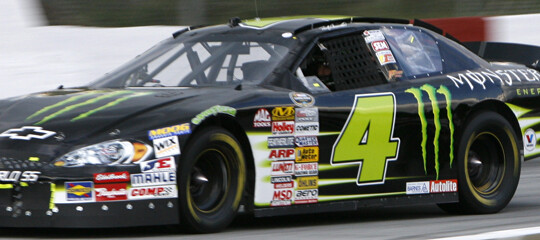 Jacktrippers favorite driver.
Number 1 in his heart