Congrats to the #57 Timmy Lowe on his 2009 points championship at CCMP and on his 3rd place finish tonight.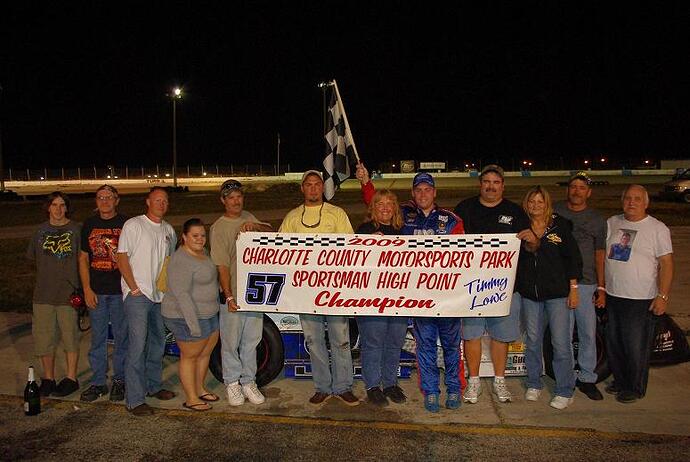 Way to go Timmy
as a family you come from good stock. Your mom and dad did good at steering a car around the track.
Way to go timmy!!You earned it,the more you learn about your car,better you get.money cant buy what your TEAM learned to do by themselfs.and nobody can take that away from a driver who works on his car.good luck and good jobon the first championship in your family in a long time.winning races is great but championships are twice as hard.first year drivin ' first championship,I say thats impressive,some people race for years ,and never win one.To finish first ,first you got to finish.Thats how to shut up all them critics:ernaehrung004:
Class Act!!!
[SIZE="5"]This young man is a PERFIT Ambassador for our Sport. He and his Family have work there tails off all year with good races and bad. They never held their head down. When they had a bad one they went back and made it better. CONGRATS to the whole Lowes Team. Their Sponsor Q-Auto & Injury Attorneys were well represented. We are looking forward to the Sportsman 75 on 12-12-09. BE THERE!!! We will be CROWNING our King of the SPORTSMAN (2009 CCMP Sportsman CHAMPION)during "The Punta Gorda WORLDS FAIR. 1-22-10 thru 1-31-10. We will let you know when the Sportsman will race.
I would like to thank all the CCMP FANS, Sponsors, and Teams for Support.
Bobby Diehl[/SIZE]