Any pictures of Winchell in Handshaw's #237 from Punta Gorda Saturday night…??? Would LOVE to see that 237 again!
Jimmy
winchelss 237
joe didnt have a good night. said his car wasnt good… ;-( hate seeing a late model race without Joe in it. this pic is courtesy of robert howell…
carolwicks aka oz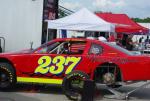 here's a better one…
this pic is also one of Robert Howells…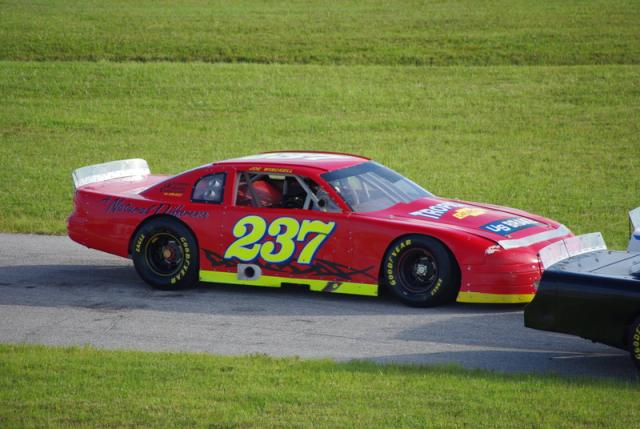 Winchell in Handshaw's Car
When Joe got behind the wheel of Marty Handshaw's 237 at PG Saturday night it was the first time that the car had been run since Bobby Coyle drove it at Hialeah for the final night there - Aug 15, 2005. The car was formerly owned by Mark Cowheard and is a Lefthander perimiter chassis dating back to about 1996. David Reutimann ran the car for one season on the old NASCAR All American Challenge Series tour.
I was going to say I thought that looked like the white #37 that David Reutimann used to run before he went on the road full time with the NA$CAR All Pro Series.