Look for dirt street stock let me know what you got and a price
I have one that I raced at esstbay last year I want 5000 turn key or 2000 roller. My name is brad and u can reach me on my cell 941-915-6167. If you text me I can send u some pic of the car.
Roller Available
85 Buick Regal roller: 9" Ford non-floater 28 spline w/driveshaft, lt. wt. seat, belts, fuel cell, tubular uppers, 4 wheel disk brk., custom made lt. wt. hood.
$2100 obo. Can text pics.
give me a call i got 2 941-809-6004
have a customer that has a brand new metric monte never been assemebled or painted that he is interested in selling all aluminum omemade body still has a stock rear end theres a brand new 9 inch being built for the currently
street/hobby
Professional built monte, sealed gm 602 crate motor, 3 speed tranny, winters full floater rear with new 633 mini spool (also have a 650 light fullspool, your choice)
tubular upper control arms,rear jacking bolts, top notch roll cage with steel drivers side door plate, new radiator, after market power steering, holley 2 bbl carb. Car runs great. Car is race ready, handles great, and is fast. $5000 Call 863-610-3085
Like the car but we can't run 602 crate at north flordia speedway
Still looking I like a metric car like the 23 but can't be a 602 crate
I have a metric monte everything there but motor has headers, trans, drive shaft, 9 inch floater with 620 gear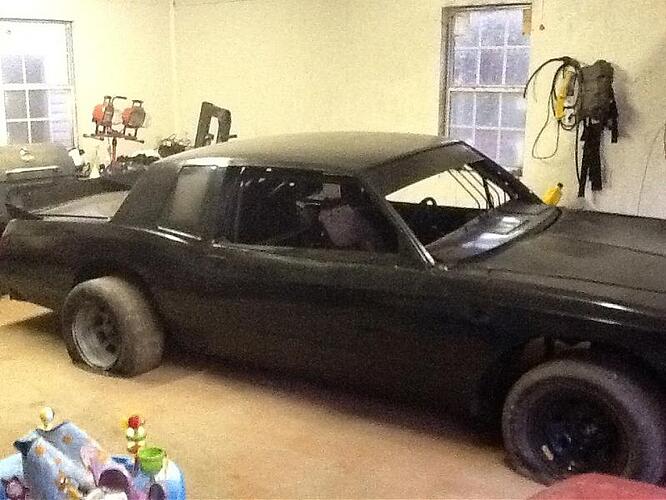 have hobby roller $3000 or trades
my car is on the dirt car for sale page under bubba raceway hobby 11z
have a car that will wincall 813-810-8686 billy