Is the whole site still there and intact, or everything has been bulldozed?
All gone.

Some nonwing action.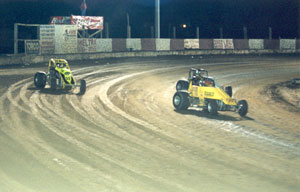 Went over there a few times, got to see Jeff Choquette start out. He could drive the wheels off the car even back then. I remember the owner of the place was some lawyer from South Florida. He had lot's of big ideas but not enough money or personality to keep it going. I heard that the brothers who owned the land just weren't interested in keeping it a racetrack.
That wasn't the "owner", just one of those who tried to make it a go on a "rent to own" deal.
Yeah, you're right. I do remember he was just leasing to own. He left with a lot of unpaid bills i heard.