Here's a photo of the Don Hatcher - Wayne Heckle crash on opening day for Orland Speedworld in 1974…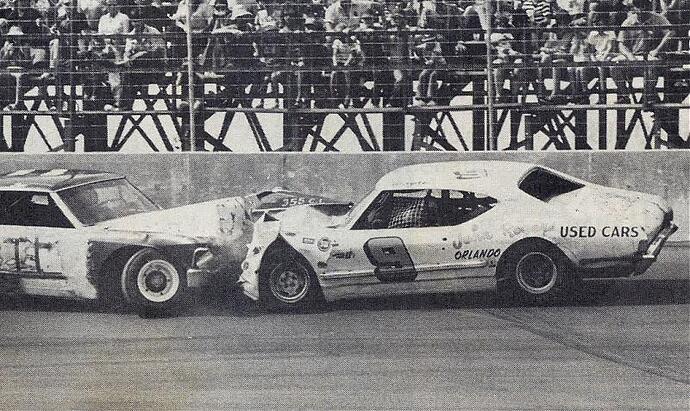 That had te one of the hottest sunday shows that we every raced.
After we loaded up I went to the lake that was dug for fill and cooled off
for the ride home.
That was my very first race…
Bet Wayne started tightening his shoulder belts tighter after that one. He ate the steering wheel and probably put some dentists kid through college. I was there. That was a HARD hit!
There were a bunch of wrecked cars as the sand was on the outside
and the heat started the track to come apart. I had to put r/s a frames
on Hamke's car before I could load it.
Actually the steering shaft was pushed back into him.