He and that golf cart were a mainstay at many race tracks across the state…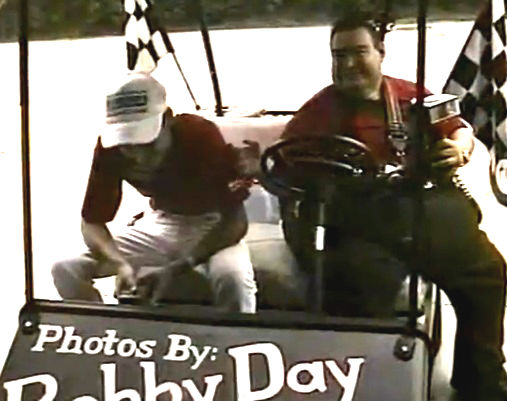 Pretty much grew up around 5x5 every weekend at the track. A sad day for sure when he passed…
ha! did you grab that off the you tube?
I tell you what he may have been a large man, I've sen him run as fast as a rabbit up a many light pole berm to avoid being hit from a out of control race cars.
He was a big man but his heart was bigger! Bobby would give you nthe shirt off his back.
Rick if you are still up I am going to upload your F eight rac from 03. It'll probably be about 30 minutes or a little more.
Bobby was the greatist race fan and photo man ever,always a smile and asked hows it running tonite ect,and always knew your name,40years+ of racing I never met better.:ernaehrung004:
From Hiaelah to Lake City, Bobby was great. Bought MANY of his photos as a kid.
Bobby and I were married for 16 years, even after we separated we remained friends. It was a sad day in racing when he passed away. I can remember staying up all night after the races to make sure the pictures were ready for the next day's racing event.
His mother bought him that golf cart that is pictured.
All of my Hialeah pics and WPB from back in the day came from Bobby.
Eddie Roche took Bobbys stuff and indexed it and sold copys to help the family.I don't know if he still has some left.