Replica of Robert Hamke's Nova (1977 Governor's Cup winner) brought to his shop yesterday… Built by John Betts… nice work…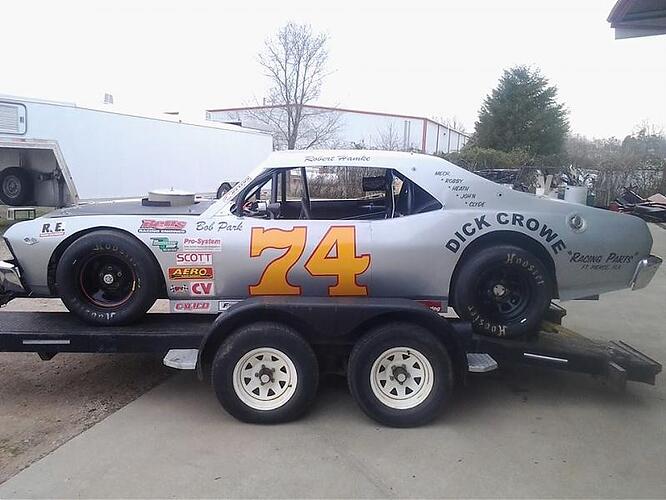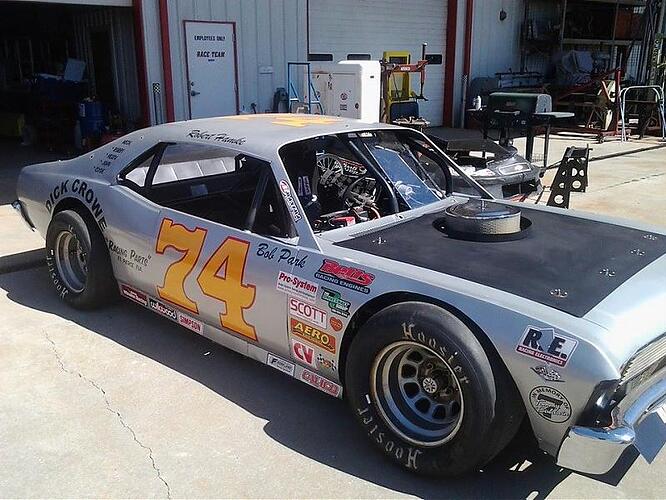 I towed the original one all over Fl from 1975-1978 that one looks pretty much like a dead ringer. I had Rahilly Grady on the hood with Gradys name first to aggravate Bobby Rahilly.
Remember this Tom?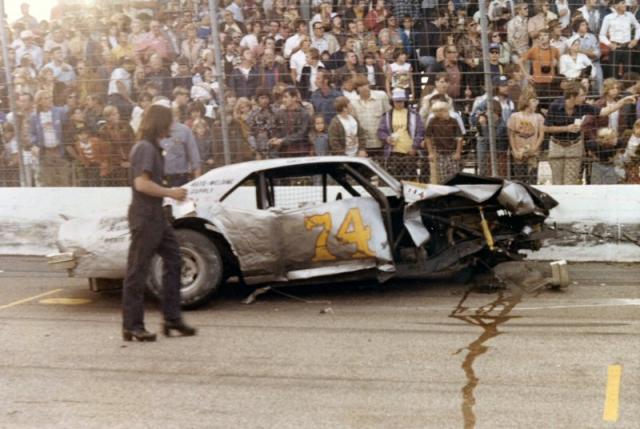 Robert thought the car was a pretty good lounge chair too…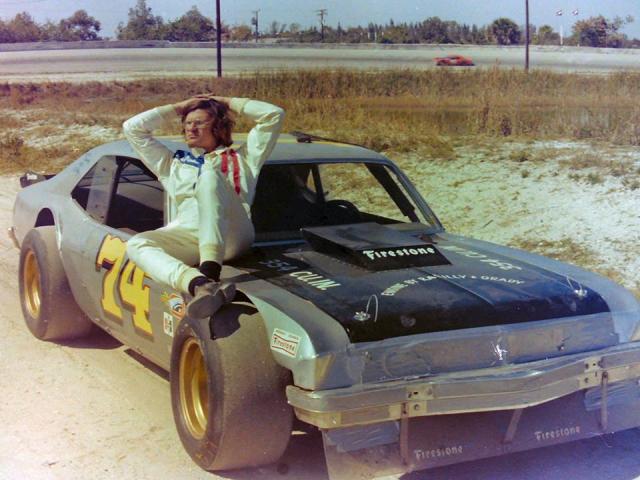 is that an old ASA chassis?
That is a 57 Chevy chassis clip with 3x4 tube from the clip back. Dave that is the starter stand wreck from 76 Gov cup, I had to use 2 wreckers on both sides and back the trailer under it to get it home as both ends would not roll and I had used up all of our crash spares the week before. The right rear main leaf was broke in half.
The lounge picture has the correct Rahilly-Grady cause Bob got mad.
Dave, Is that last picture taken at NSS or WPB. The groove looks like WPB but the infield looks like NSS.That was when Stock Cars were Stock cars. Not store bought massed produced. You built just about everything.