Originally published at: https://karnac.com/flanews/front-page-news/jeff-dufresne-wins-pure-stock-return-to-freedom-factory-and-brought-some-track-history-back-as-well/


On January 7th the Florida racing returned to the Freedom Factory once know as Desoto Speedway with the SRL Sportsman Racing Series, Crown Vics and Pure Stocks. The Florida racing community showed great support and packed the house and had over 110 cars in the pits.
Jeff Dufresne brought out his pure stock and and brought back a lot of Desoto Speedway heritage with him. He has raced there or work there most of his life. Jeff put on a heck of a race with Craig Cuzzone and held on for an epic win.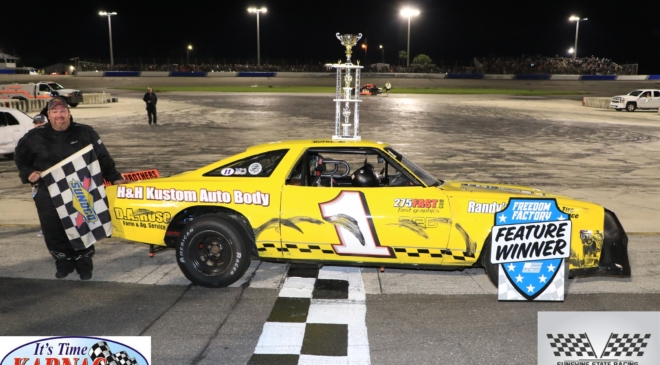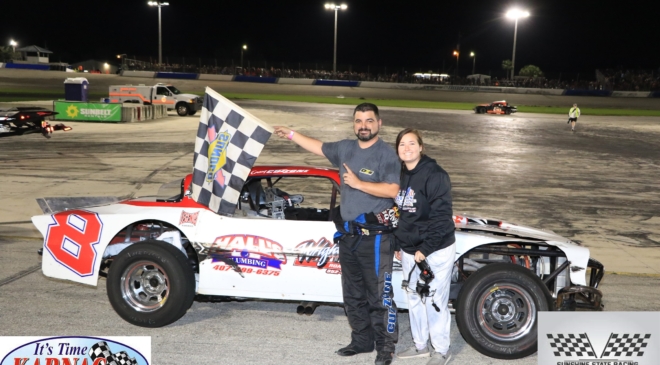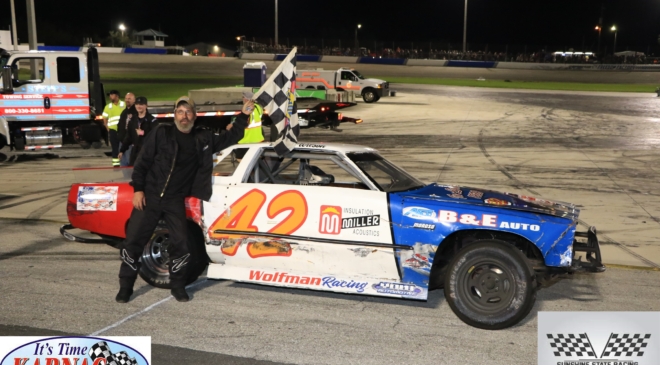 The entire night was a huge success and it was great to see the racing community showed great support and I can only think we will see a lot more racing at the track in the future.
The pure stocks will be back as part of the show on February 3rd and 4th.
Link For tickets:
Winner interview: